Fashionista Chole Pink Ballet Flats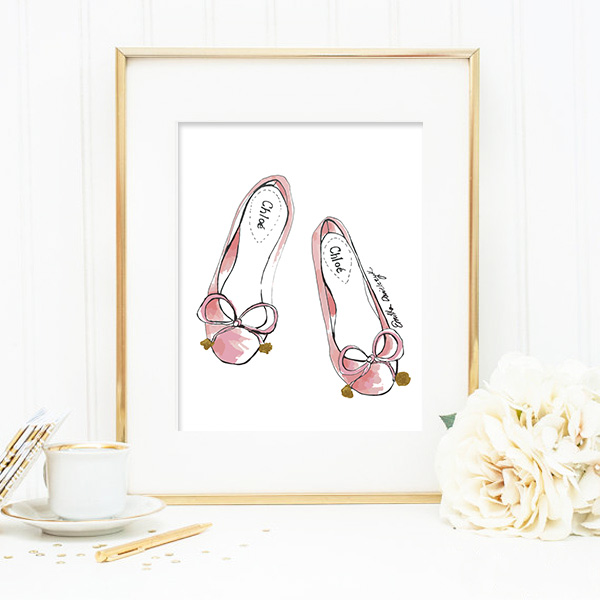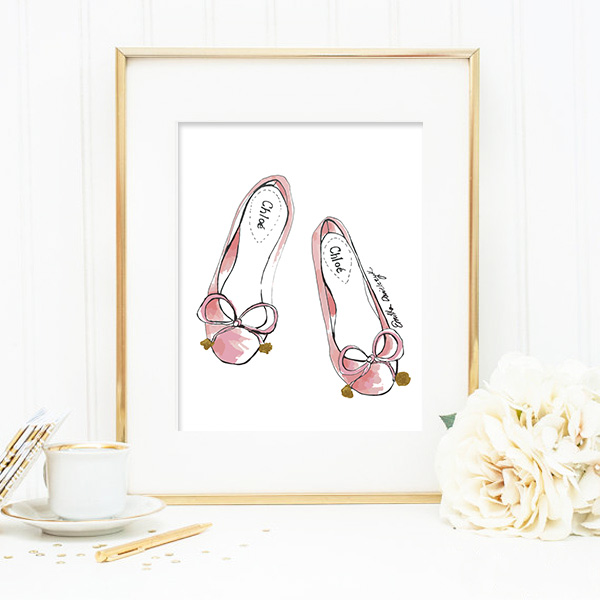 Fashionista Chole Pink Ballet Flats
Emilka Danielczyk's collection - Chole Flats
Be a fashionista with the illustration of the Chole Pink Ballet Flats with Gold tassels.
- Giclée (zhee-clay) prints fits frame size 12" x 12"
- Sparkle gold tassels are done at time of order by hand
- Exclusive Edition Giclée (zhee-clay) fine art prints are hand signed on cream colored, slightly textured, archival paper.
- Certificate of Authenticity and artist's bio included.
- unframed
- Maintaining a high level of quality, each artisanal product is created one at a time with all embellishments done individually for each order. Therefore, all sales are final, no returns or exchanges.